Hartley Arms Accommodation
Hartley Arms Accommodation is in the heart of Clyde, a perfect small historic town on the banks of the Clutha River in Central Otago. Built in the 1860s as one of the numerous hotels to service the gold miners, it had a small accommodation block at the rear offering comfortable lodging to travellers. These rooms are still available for todays guests.
Hartley Arms offers a unique opportunity to stay in simple and comfortable rooms in a peaceful garden setting in the centre of the historic precinct. Whether needing a good nights sleep at the beginning or end of the Otago Rail Trail, a weekend away for some fishing or other outdoor pursuits, or just some well earned R&R visitors will find a warm welcome, a cosy bed and a nutritious continental breakfast to see them on their way again.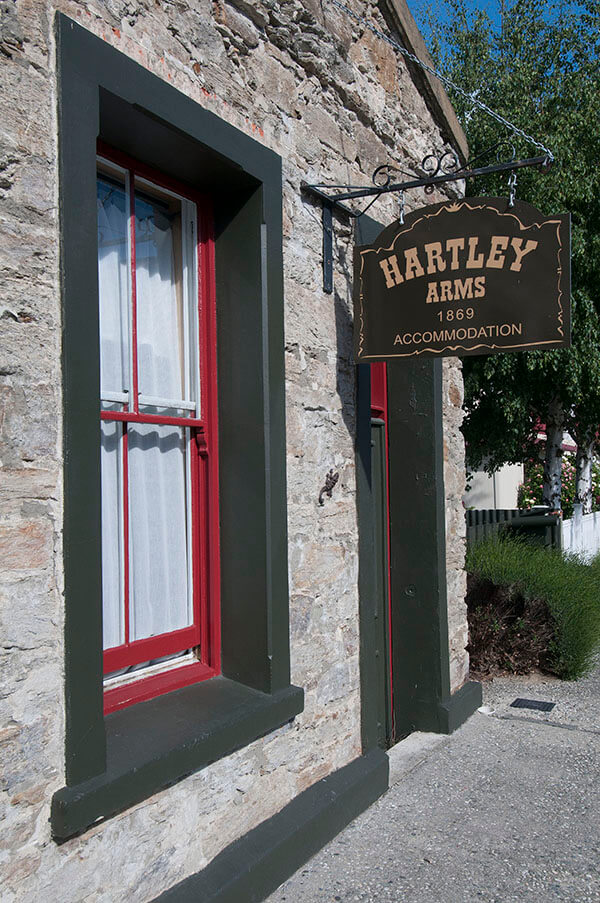 ---
Your Hosts
Leanne fell in love with Clyde after completing the Rail Trail in 2006. What a treat when Hartley Arms became available, a stone building with history and a place for guests.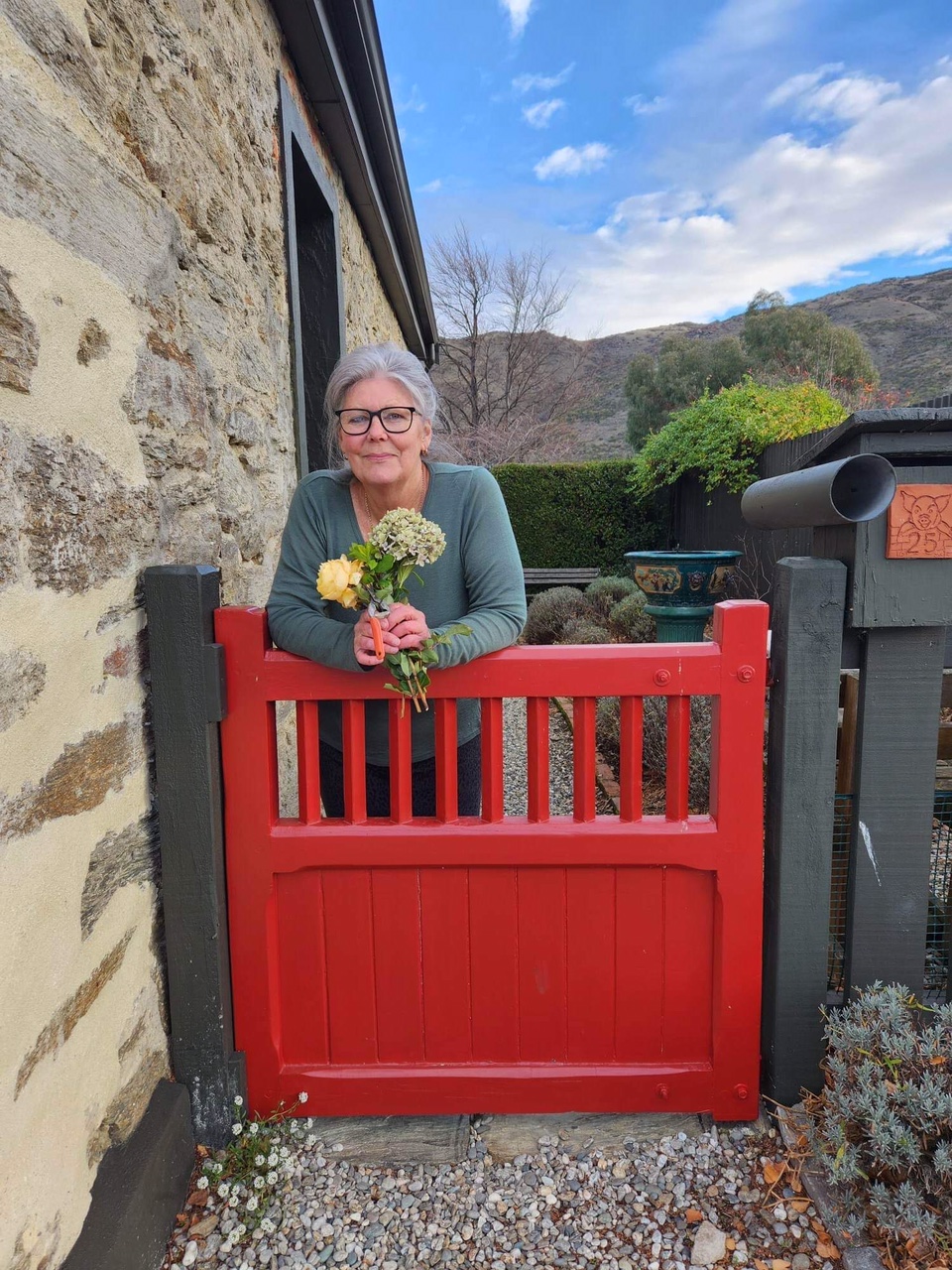 Leanne is from the Far North and has spent most of her life in hospitality, she has seen a lot of the world and is always happy sharing travel yarns with her guests. Her other favourite topics are food and wine and where to find the best of both, gardening and hiking. She will be pleased to share her knowledge of all the local trails.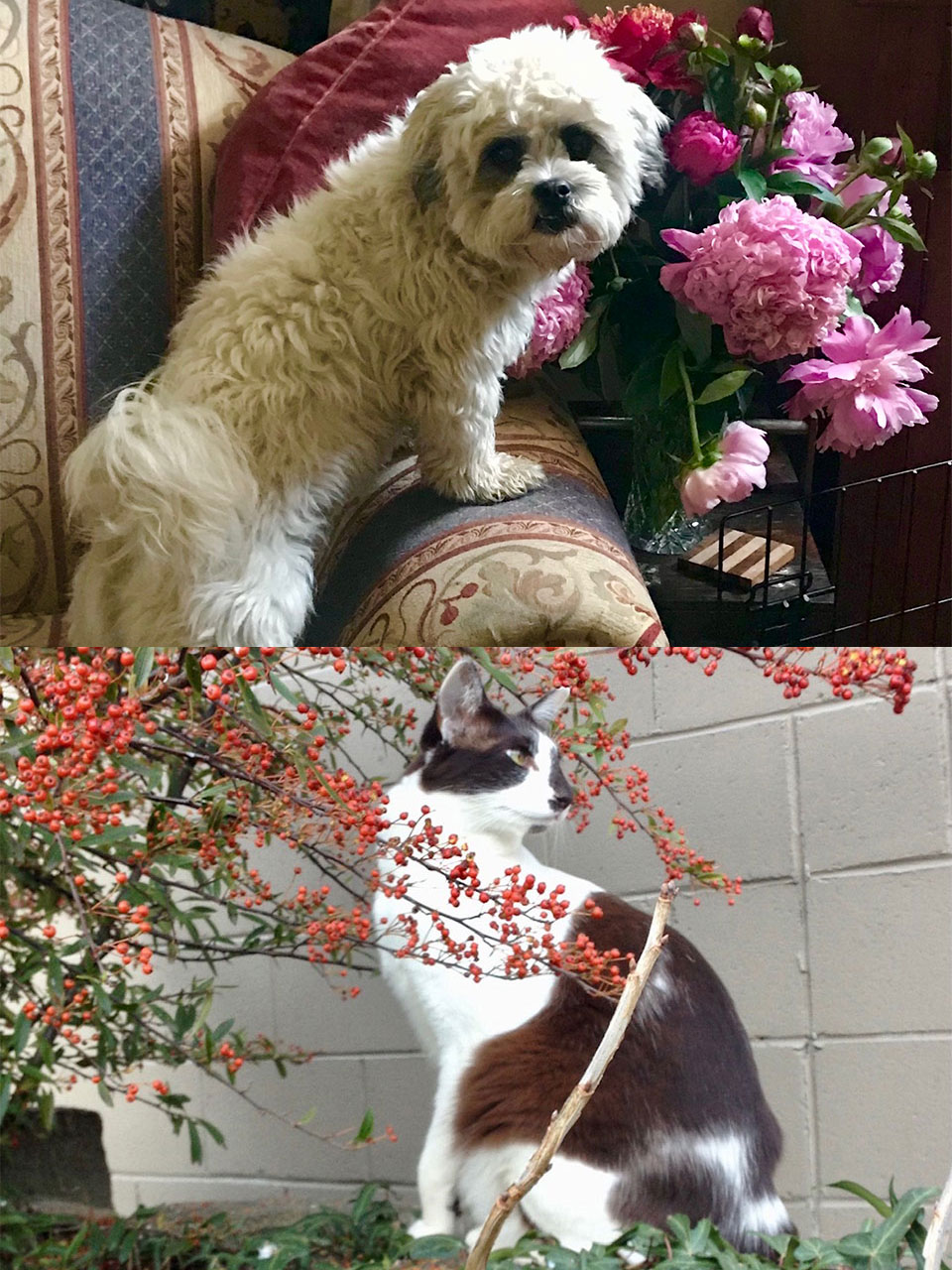 Your other hosts are Daisy (top) and Smutz (below). They love it that every day brings new friends and will always be happy for a ball chase or a pat.
---