HISTORY
The land grant for Hartley Arms was transferred from Queen Victoria to James Parkes - settler Hotel Keeper in August 1865. The initial hotel was built with a wooden facade but the remainder was wood frame with canvas stretched over it. In this respect it was just like the majority of other buildings in Clyde's bustling business hub. On New Year's Day in 1873 a 'ferocious wind' blew through the town and blew the majority of the buildings down, from then onwards the buildings were more substantial with local schist being used in the absence of wood.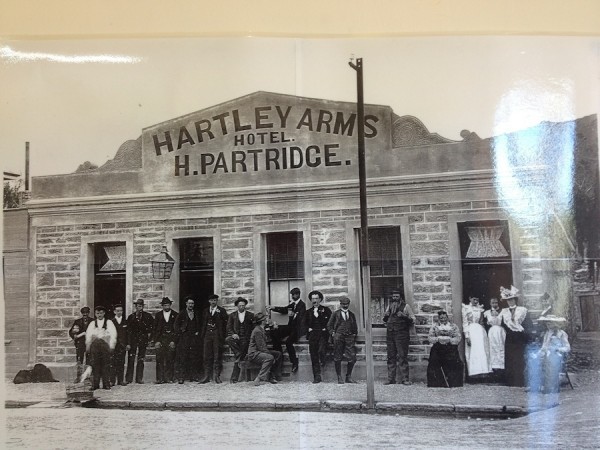 Hartley Arms was run as a hotel until the late 1940's and was one of the last in town. Accommodation was available from the very earliest days, the gold assayer from Dunedin used to stay in what is now the Double room when he made his visits to buy the gold from the miners. The original Publican James Parkes, an Irishman specialised in Rum to drink and egg dishes boiled, baked and scrambled for every meal. He was reportedly a terrible cook but a great host.
Throughout Clyde's changes in fortune and population Hartley Arms continued to provide accommodation to families, boarders and renters but with the development of the Otago Central Rail Trail it got a new lease of life as a Back Packers in 2000. The old accommodation block got a spruce up, bunks were added to the small rooms, a queen bed to the assayer's room and so began a new life for Hartley Arms.